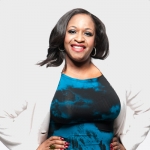 Angie Greaves
Award winning and Sony nominated radio presenter on MagicFM in London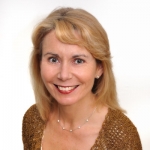 Sarah Alexander, author

Performance coach and author of 'Spiritual Intelligence in Business' and 'Spiritual Intelligence in Leadership'

Nicky Dee, author 'What's so Special About' series of children's books

Dinosaur expert and author of the series of children's dinosaur books 'What's so Special About …'

Equinox
Telecoms expert. Independent telecoms consultant and brokerage

Juliet Grayson, therapist and author
Sex and relationship therapist, leading expert on the Pesso Boyden System and author of 'Landscapes of the Heart: the working world of a sex and relationship therapist'.

Sue Ingram, Converse Well

HR professional and author of 'Fire Well – How to fire staff so they thank you'

Limbcare

Supporting amputees and their families

My Detox Diet

Delicious food and juices delivered to your door, plus a spa and wellness centre in the heart of Greenwich

Yes to Life (charity), and 'The Cancer Revolution' (book)

Yes to Life – the UK's integrative cancer care charity helping cancer sufferers and their families. Author of "The Cancer Revolution: The future of cancer care" which is sold in support of Yes to Life.

Lynellyn Long, HERA
Expert in human trafficking and founder of HERA, giving women survivors of trafficking, conflict, and other forms of violence, control over their futures.

StopSO
Specialist Treatment Organisation for the Prevention of Sexual Offending. StopSO UK is a not for profit organisation that is working to stop sexual offending through therapy.

Stephen Davis
Author of the 'Tsar's Banker' series of novels, based on the facts around the disappearance (during the Bolshevik Revolution) of the Tsar's jewels and secret papers. These are believed to be in the Bank of England – but they deny it.

Anne Jones / AJ Pengelly
Renowned spiritual healer, teacher, and self-development author. Anne also writes under the pseudonym A.J. Pengelly.  Her latest book, Master of the Keys, is an entirely new genre designed to bring symbolic thought and self-empowerment into the periphery of the mainstream.

Advantage Business Partnerships

Daryl Woodhouse, CEO and Garry Smith, business coach are also co-authors of 'Creating Business Advantage: Setting Up and Running a Successful Business'. Advantage Business Partnerships helps businesses who are serious about growth.

eSolidar
Online fundraising platform for charities (think eBay but with a purely charitable aim). Founder, Marco Barbosa, has been named one of 'top 30 under 30 entrepreneurs to watch' by Forbes.